Equation Staffing Solutions will manage the recruitment, screening, referencing, interviewing and skills verification of applicants, and refer suitable candidates for your vacation relief, illness coverage, maternity leave, cyclical overtime situations and project-based work.
Our recruiters have established a reputation for reliability, quality of service and speed to deliver. We understand that your staff requirements vary, so whether you need help for a morning, a day, a week, a month or longer, we'll find the right candidate for your company.
The Field Associate remains on our flexible staffing payroll for a pre-established evaluation period in order to assess the Field Associate's fit with your company. Once this period is completed you can hire the Field Associate on directly as your employee – with no additional fee!
Not all Temporary to Permanent programs are created equal. A reasonable term, competitive rates with no conversion fees are the cornerstones to our industry leading program.
Equation Staffing Solutions will manage the recruitment, screening, referencing, interviewing, and skills verification of applicants, and refer suitable candidates for your open position, offering you a cost-effective method of hiring.
Our recruiters understand how important it is to find an employee that will fit into your organization. That's why we perform site visits prior to any placements to help us better understand the work environment ensuring a successful placement. This operating philosophy combined with our industry-leading rates and guarantee of satisfaction makes Equation Staffing Solutions the wise choice.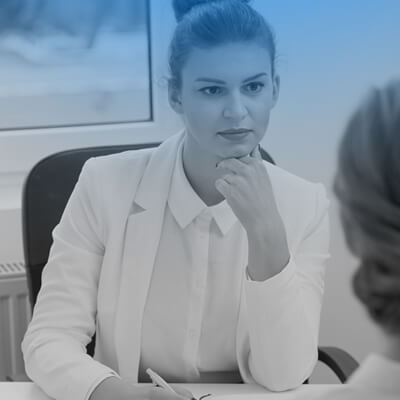 R.P.O. (RECRUITMENT PROCESS OUTSOURCING)
WHAT IS RECRUITMENT PROCESS OUTSOURCING?
The Recruitment Process Outsourcing Association defines recruitment process outsourcing (RPO) as a form of business process outsourcing (BPO) where an employer transfers all or part of its recruitment processes to an external service provider. An RPO provider can provide its own or may assume the company's technology, methodologies and reporting. In all cases, the RPO relationship differs from traditional agency arrangements in that it assumes ownership of the design and management of the recruitment process and the responsibility of results.
BENEFITS OF THE EQUATION STAFFING SOLUTIONS R.P.O. SERVICE
The Equation Staffing Solutions RPO offering is customizable to fit your needs. With scalable services, on-site or remote associates, and proven processes, we have the flexibility to create the solution you need, functioning as an extension of your existing team.
Measurable Results -The pre-determined KPI's drive the project
Cost Effective– Only the required resources are utilized, and economies of scale realized
Flexibility – Flexible and scalable to accommodate the fluctuating requirements of the project
Speed to Fill – Reduced time to fill due to the project focus and a well executed, diverse sourcing strategy
Quality – All candidates are vetted through a personal interview, software assessments, employment references, and background checks.
Entry Level – We provide complete management of your Campus Recruitment program.
Project – We source all Permanent /Temporary hires for your project – Ideal for start up's, office relocations, new project or new line of business.
Division – We source all permanent /temporary/contract hires within a specific department I.e. IT Dept, Mail room, Call Center.
Enterprise – We source all required permanent /temporary/contract hires for your organization
To determine if Recruitment Process Outsourcing is the right solution for your organization contact us for a no obligation complimentary consultation.